I am a man of reason. By that I mean I rely on science to inform my opinions and many of my decisions, from climate change to astrophysics (no, the earth is not flat) to health. When I'm unsure of something, I look to the research. This worldview has shaped my belief system, my politics, and my health decisions. It is why, for example, after my heart attack in 2011 I continue to take the medications I've been prescribed, and why I eat a low carb diet. I do my own research, and then I trust the science. I'm not saying this to be derogatory to anyone who trusts faith, pseudoscience, or "holistic" treatments for illnesses — I'm just not the kind of person who sees an ad on television for a memory enhancer and decides to take a pill derived from jellyfish. Show me the peer-reviewed study, please.
I bring this up because today I was given the first of two injections of a vaccine for COVID-19 as part of a phase three medical trial being done by the pharmaceutical company AstraZeneca in cooperation with Oxford University. I get my second shot, or booster, in four weeks. Why, you ask, did I volunteer to be a human guinea pig for a coronavirus vaccine? Because of science.
To start with, I am at high risk for developing serious issues if I get coronavirus. This is because of my heart history, but also because I've had asthma since I was a child. Coronavirus is most definitely more deadly among those with pre-existing conditions and I do not want to be a statistic.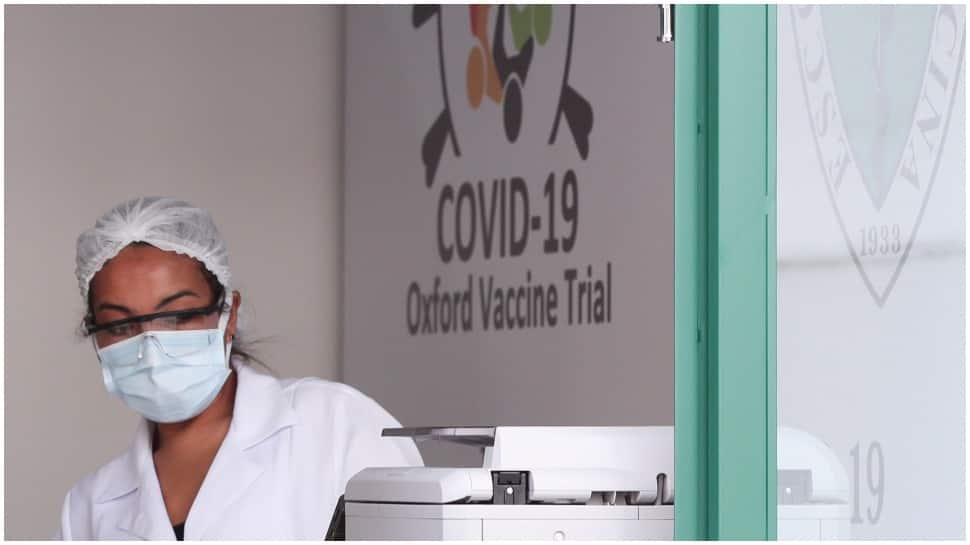 Second, it is unclear how much longer we'll all have to wait for a vaccine and I'm getting tired of living in fear. I have seen this virus devastate lives, and almost take the life of someone close to me, and why not opt in for a chance to get a vaccine early — by the time a vaccine reaches phase three it has been proven to be pretty safe and as we learned earlier this week with the news from the Pfizer vaccine trial the results can be tremendously positive.
There is not much downside to taking the vaccine during a phase three trial. Yes, I had to read and sign off on about 20 pages of legalese to receive the injection, but for the most part the vast majority of side effects have been mild with some patients reporting fever and achiness following the booster. There have been a few isolated cases of a neurological condition but there is no evidence yet as to whether or not those cases were caused by the vaccine and in fact in one of the cases the patient received the placebo rather than the vaccine. And so far nobody has grown a tail.
The upside is that by early December I may have antibodies to the coronavirus and this will limit my chances of getting the virus or having a serious issue from the virus. I am not taking my mask off any time soon, but it feels like a light at the end of the tunnel and that's exciting. If, by chance, I was one of the 33% of trial patients who received a placebo rather than the vaccine, well I guess I've at least helped the medical community bring this vaccine to the world and as a study participant I may even be vaccinated as a thank you for participating in advance of the general population. Hell, even if a slew of vaccines are ready for mass use in December as suspected it could be months before any of us get it so I'm happy to have jumped the line.
Which brings me back to reason. Vaccines work. Not sure? When was the last time you got measles or polio? I trust science. Science is why when you get a cut on your finger you do not die from infection (thank you Sir Alexander Fleming). Science is why I didn't die from a heart attack in 2011, instead I had an angiogram and had three stents placed, thus keeping the blood flowing through my body (thank you Dr. Charles Thomas Stent — not joking).
I'm no hero for participating in this trial. Yes, it will help the world. And yes, I will make a few hundred bucks. But I'm doing it for myself and my loved ones. I have spent the better part of the last six months wearing a mask when I'm in public, dining on patios rather than inside, working from home, and generally living like a hermit. I miss my friends. And I want it to end. I want to get my life back. I really hope I was one of the 66% of AstraZeneca trial participants who received the actual vaccine and not the placebo.
Just the other day AstraZeneca reported they expect the trial results to be ready this year and could begin large scale vaccinations in December. Phase one and two results were extremely successful and warranted moving into the phase three trial with the AstraZeneca vaccine being shortlisted as one of the more promising candidates.
Despite the anti-vax movement (proof that people will believe anything if it's repeated enough times), vaccines are among humankinds greatest achievements. Don't take my word for it — check out what noted pro-science and bullshit detectors Penn and Teller have to say: